Senate Minority Leader Mitch McConnell, R-Ky., won re-election as Senate GOP leader on Wednesday, fending off a challenge from Sen. Rick Scott, R-Fla., and set himself up to become the longest serving leader in the history of the Senate. The Senate.
McConnell won a vote that was split 37-10 and saw one senator abstain, according to Sen. Ted Cruz, R-Texas.
Cruz and several other GOP senators called for the vote to be postponed until after the Georgia Senate on December 6, but a motion to do so by Cruz failed 32-16 for a vote by GOP leaders.
"I'm not going anywhere," McConnell said after the vote, when asked if he would consider stepping down after breaking the record of the longest-serving party leader in Senate history, the late Sen. Mike Mansfield, D-Mont. .
Republicans express confidence in House leadership in our next Congress: 'I like our leadership'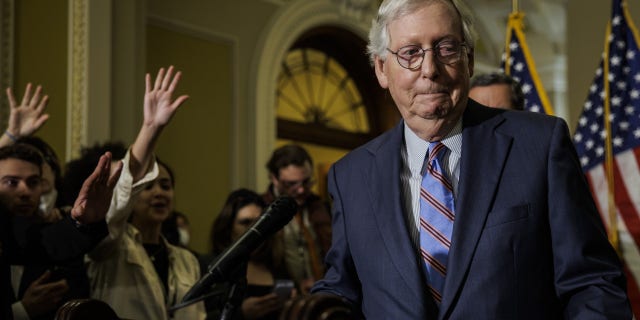 Scott announced his candidacy for Republican leader at a Tuesday caucus luncheon and pitched himself as a candidate to change how Senate Republicans operate.
"If you just want to stick with the status quo, don't vote for me," he said in a letter to senators.
Scott did not win the election, but Sen. Mike Brown, R-Ind., who was one of his most vocal supporters, said he believed Scott's candidacy may have changed how Republicans operate.
"I told Leader McConnell that this was the healthiest enterprise since I've been here in terms of caucus discussion," Brown said. "And Rick in my opinion brought it to where we made it a discussion."
RICK SCOTT, MCCONNELL battle for GOP leader as senators stew after midterms: 'A lot of frustration'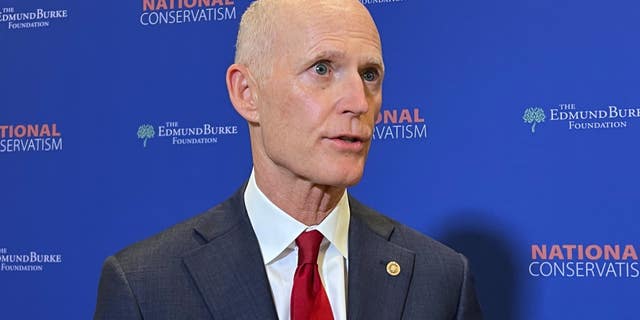 Brown added: "I think he's probably going to make sure that 50 members, depending on where we're at, all of us feel like we're part of the process. And I think that's healthy."
"Are we going to continue to pander to Democrats? I hope the answer is no. And I hope the leadership will think twice about this after this," added Sen. Josh Hawley, R-Mo.
Sen. Kevin Cramer, R.N.D., a more moderate senator seen as a ally of leadership, also said he believes there will be changes from McConnell. But Cramer said the vote was another reminder of the political support McConnell has.
"I think it validates the leader in a really big way," he said. "He's clearly listened, he's clearly ready to follow our lead."
Cramer indicated that he did not appreciate some of Scott's rhetoric in recent days, which has attacked McConnell and other Republicans for voting for bipartisan bills, such as the 2021 infrastructure bill.
"I found it frustrating that some members would not only trash it, but trash those of us who supported it," Cramer said. "You get into my business, my state, which is good for my conscience and my constituents."
RICK SCOTT ANNOUNCES PLAN TO EXCUSE MITCH MCCONNELL AS TOP SENATE REPUBLICAN
"When you talk about what we collectively need to do, be careful not to talk about what we collectively need to agree with me on," he said.
Still, Cramer said Wednesday's discussion was constructive in voicing members' frustrations and could result in "a better committee process" for such legislation.
The leadership elections come at a tense time for Republicans, who are reeling from weak midterm elections. Despite a poor economy and favorable historical trends, they took only a miniscule majority in the House and failed to win the Senate.
Former President Donald Trump announced his 2024 presidential run Tuesday night, which will pose a lot of uncomfortable questions for Republicans for months to come. Trump has repeatedly called for the ouster of McConnell.
Outside of McConnell, the GOP leadership team for the next Congress will be Sen. John Thune, RS.D., as Whip; Sen. John Barrasso, R-Wyo., as conference chairman; Senator Johnny Ernst, R-Iowa, as policy chairman; Sen. Shelley Moore Capito, RW.Va., as conference vice chair; and Senator Steve Dines, R-Month, as chairman of the National Republican Senatorial Committee.
Click here to get the FOX NEWS app
The new congress begins on January 3. The Georgia runoff will decide whether the chamber remains evenly split 50-50, or whether the Democrats will have a 51-49 majority.
Fox News' Chad Pergram, Kelly Phares and Caroline McKee contributed to this report.